Organize and event at ISC-PIF
Scientists from ISC-PIF partner institutions can organize events related to complex systems or team meetings in one of our seminar rooms. Scholars who are not affiliated to one of our partners may as well get in touch to organize an event or propose a cycle of conference. Please get in touch at : contactcom (at) iscpif.fr
In the reservation form, please indicate which room you would like to reserve through the category field.
Informations concerning rue Nationale : room 1 can host up to 45 people, and room 2 can host up to 12 people. You can reserve both by selecting the two categories on the form. However, please contact us for attendance in the range 50-70,  (you will have to hire a security guard with SIAP skill)
Information about your event will be visible in the calendar and in various pages of our website after moderation.
Seminar room 1.1 : 49 people capacity.
Meeting room 1.2 : 10-12 people capacity.
The seminar room and the meeting room can be turned into one big 120m² room . In that case, please book room 1.1 and 1.2.
Please note that if the number of total participants to your event exceeds 40 people (up to 60 people max) you will have to require the services of a security officer.
Equipement
Free wifi
Beamer
White board
Vidéo streaming/recoding services
Kitchen with tea pot and coffee machine in 1.1
Please make sure you bring your own food and drinks.
Please note that the organizer of the event is responsible for the cleaning.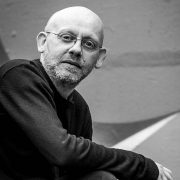 Hi! Feel free to contact me if you have any question about room logistics for your event: booking, supplies, technical assistance etc. I'd be glad to help!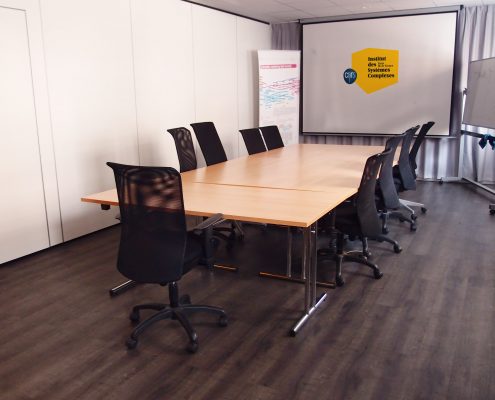 Communication
Our event manager is here to help you promote your event : creation of a page on our website, registration management, conception of program, poster ad leaflets, event announcement on our monthly newsletter, home page and Twitter.
Contact: margaux.calon at iscpif.fr
Catering
Tea and coffee machine are free to use on site, but you must bring your own coffee, tea, biscuits… If you need a caterer or have questions about nearby restaurants, please feel free to ask.
Logistics
Our event technician is here to help you with logistics : building access, room, whiteboard, computer, beamer…
Contact: franck.leclercq at iscpif.fr