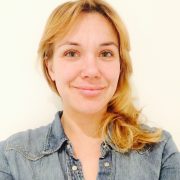 Hi! Feel free to contact me if you have any question about science communication services.
Science Communication Services
As a research institute, it is our role to help researchers to promote and share their work with their peers and the general audience through the ISC-PIF website, social media and events. Complex systems required a careful dissemination to reach diverse audiences : peers, public authorities, the general public… At ISC-PIF, we can help you to identify the best vehicle to share your work and develop the most accurate and accessible materials to reach the targeted audience.
Event facilities. Researchers can organize events related to complex systems or team meetings in one of our seminar or meeting rooms. Once the room is booked, our team is here to help the event organizers with the logistics – booking, caterer, equipment, wifi… – and event promotion – poster and flyer production, coverage of the event, videos etc.
Communication materials. We provide support for the production of communication materials such as conference posters, events programs and flyers, videos…
Website and blog development.
In addition to having a project page for your research project on our website, we help you to create your own website hosted at ISC-PIF.
If you want to start blogging, our team is also here to help you creating your blog and share advice on the best way to share your work and interests on your blog.
News dissemination. We share the news related to your work with the complex system community by publishing them on our website, social media and monthly newsletter.