Bertrand Darly
Maziyar Panahi
Elisa Grandi
PhD candidate in economic history and history of Latin America. My researches focus on global history, international financial history and social network analysis in historical research.
At ISC, I work as senior researcher in DFIH project (Données Financières Historiques). This project is developing a database which collects and organizes data on French financial markets. In particular, I supervise junior researchers in the operations of data mining and data validation in order to implement the database.
Boussaad Tekfa
Je m'intéresse aux problématiques liées à la financiarisation de l'économie. Je suis consultant "Equipement D-FIH" pour la création d'une base de donnée sur le prix des actions cotées en bourse, dans le cadre du projet Investissements d'Avenir : «  Equipex D-FIH – Données Financières Historiques ».
Sophie Martin
My scientific contributions deal with mathematical definition of concepts, design of algorithms and their implementation in the field of control theory particularly in viability theory. I have a particular interest in the mathematical formalization of concepts such as resilience and sustainable development.
Charline Smadi
#probabilities #ecology #evolution
I am a researcher interested in Probability Theory applied to Ecology and Evolution. I joined IRSTEA in 2015. During the year 2015, I was an academic visiting in the Department of Statistics in the University of Oxford. I defended my Ph.D. thesis in the beginning of 2015. My advisors were Sylvie Méléard (Ecole Polytechnique) and Jean-François Delmas (Ecole des Ponts et Chaussées). 
I am an Ingénieur des Ponts, des Eaux et de Forêts, and a former undergraduate student of Ecole Polytechnique.
Research interests: branching processes, random environment, eco-evolution, varying size population models, selective sweeps, clonal interference.
Web: http://www.cmap.polytechnique.fr/~smadi/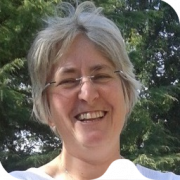 Samuel Castillo
#k-partite graphs #socio-semantic networks #science maps
Original formation in Civil Engineering Informatics (UV), I worked 1.4 years as "ingénieur contractuel" @CNRS as frontend developer in projects related with bipartite graphs visualization.
Now my thesis is focused in temporal analysis of scientific-collaboration networks, (expressed as sets of agents and keywords) from massive datasets like Web of Science, Pubmed or ISTex.
Webpage: pksm3.droppages.com
Giulia Carra
#statistical physics #urban systems #data analysis
Giulia Carra is a former student of the École Normale Supérieure of Paris and of the University of Rome La Sapienza. She is currently pursuing her PhD at the Institute of Theoretical Physics in Saclay under the supervision of Marc Barthelemy. She focuses on data analysis and modeling of urban systems.
Noé Gaumont
Après avoir soutenu ma thèse portant sur la détection de communautés dans les graphes et l'extension des graphes pour inclure le temps, j'applique maintenant mes connaissances en étudiant le réseau twitter et en particuliers comment le réseau s'organise autour des personnes politiques.
David Chavalarias
Permanent CNRS researcher at Paris IdF Complex System Institute and at the CAMS (Ecole des Hautes Etudes, CNRS). David Chavalarias has a background in Mathematics and Computer sciences (Ecole Normale Supérieure de Cachan & Agregation de Mathématiques) and a PhD in Cognitive Sciences (Ecole Polytechnique) with a specialization in social systems modeling. His researches concern scientometry, text mining and social dynamics reconstruction and cultural evolution modelling.
Hugues Chaté
Hugues Chaté est ingénieur CEA spécialiste de la physique statistique des systèmes complexes. Ses études portent notamment sur la matière active, le mouvement collectif, l'universalité et la criticalité hors-équilibre, ainsi que sur la dynamique non-linéaire des grands systèmes chaotiques. Il est par ailleurs directeur scientifique de l'ISC-PIF et éditeur associé de la Physical Review Letters.
Laura Hernández
Associate professor at Cergy Pontoise University, she is interested in the study of complexity in Physics, as well as in other fields like Ecology or Social Sciences, with the tools and the point of view of Physics
François

Ladieu
Après une thèse sur des expériences de transport en régime de cohérence quantique, il a développé plusieurs expériences en physique statistique, en particulier dans le domaine de la transition vitreuse. Depuis deux ans, il est responsable du groupe SPHYNX au CEA Saclay http://iramis.cea.fr/spec/SPHYNX/
Matthieu Latapy
Directeur de Recherche CNRS au Laboratoire d'Informatique de Paris 6 (LIP6), Matthieu Latapy y dirige le département Systèmes Complexes. Il est également responsable du pôle Modélisation des Interactions Temporelles (MIT) de l'ISCC. Il travaille sur les méthodes sous-jacentes à l'étude de toutes sortes de grands réseaux : réseaux sociaux, réseaux technologiques, réseaux biologiques, … Il est notamment spécialisé dans l'étude des interactions en intégrant leur nature à la fois structurelle et temporelle, comme les appels téléphoniques, les échanges de données, les contacts entre individus, ou encore les transactions financières.
Christophe Lavelle
Christophe Lavelle est biophysicien, chercheur au CNRS et co-directeur du GDR 3536 (Architecture et Dynamique Nucléaires). Ses recherches portent sur deux domaines : l'organisation et l'expression du génome d'une part, et la science et l'art culinaires d'autre part. Il enseigne au sein de nombreux établissements d'enseignement supérieur (universités Paris VI/VII, Cergy-Pontoise, Lyon, Lille, Toulouse, école Le Cordon Bleu) et donne régulièrement des conférences auprès du grand public. Il est également éditeur en chef de la revue Frontiers in Life Science.
Jean-Pierre Nadal
Directeur de Recherche au CNRS et Directeur d'études à l'EHESS, Jean-Pierre Nadal est membre du Laboratoire de Physique Statistique de l'ENS (LPS, UMR8550 CNRS-ENS-UPMC-Univ. Paris Diderot) et du Centre d'Analyse et de Mathématique Sociales de l'EHESS (CAMS, UMR8557 CNRS-EHESS). Ses domaines de recherches sont les neurosciences computationnelles et les systèmes complexes en sciences économiques et sociales. Il enseigne au master de sciences cognitives (Cogmaster, ENS-EHESS-Paris Descartes), et au master Maths Vision Apprentissage (MVA, ENS de Cachan).
Khashayar Pakdaman
Responsable de l'équipe Modélisation en Biologie Intégrative à l'Institut Jacques Monod, il s'intéresse aux systèmes biologiques à partir d'une approche interdisciplinaire fondée sur l'interaction des mathématiques, de l'informatique et de la biologie. Il est également responsable du Master Erasmus Mundus "Systèmes Complexes" de l'Ecole Polytechnique.
Nathalie Perrot
Nathalie Perrot est directrice de Recherche à l'INRA où elle dirige le laboratoire Génie et Microbiologie des Procédés Alimentaires. Ses recherches portent sur la modélisation des procédés alimentaires, l'ingénierie des connaissances et l'aide à la décision.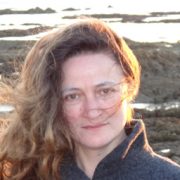 Nadine Peyriéras
Nadine travaille sur la reconstruction phénoménologique et théorique de l'embryogenèse précoce de modèles animaux Deutérostomiens. Cette approche intégrative de la morphogenèse et de la différenciation cellulaire sous-jacente au développement de l'organisme est fondée sur une méthodologie d'analyse quantitative à partir du traitement automatisé d'imagerie multimodale et multiéchelle in vivo et in toto. Ces stratégies sont proposés à la communauté par la plateforme BioEmergences.
Véronique THOMAS-VASLIN
Véronique THOMAS-VASLIN est immunologiste, chercheur au CNRS, porteur du réseau ImmunoComplexiT. Ses recherches portent sur la modélisation de la dynamique multi-échelle du système immunitaire, différenciation et sélection des lymphocytes, par une approche d'immunologie intégrative.
Annick Vignes
Annick Vigne est Maître de Conférences à Université Panthéon-Assas en économie. Ses travaux portent sur la modélisation des marchés, la modélisation multi-agents et l'économie de l'Internet et des réseaux.
Vittoria Colizza
Vittoria Colizza is senior researcher at UMPC INSERM; she leads the EPIcx lab working on the characterization and modeling of the spread of emerging infectious diseases, by integrating methods of complex systems with statistical physics approaches, computational sciences, geographic information systems, and mathematical epidemiology.
Lena Sanders
Lena Sanders est géographe, directrice de recherche au CNRS. Elle a une double formation en statistiques (Institut de Statistiques des Universités de Paris – ISUP) et en géographie (Université Paris VII). Ses travaux portent sur la dynamique des systèmes de villes et les recompositions des espaces métropolitains, en s'appuyant sur les méthodologies de l'analyse spatiale et le cadre théorique de la modélisation des systèmes complexes.
Jose Halloy
José Halloy is Professor of Physics at Université Paris Diderot. His research pertains to the transition from individual capabilities to collective behaviours at different level of living and artificial systems as population of cells, organisms, robots or collections of networked machines. The aim is to understand the design principles and the dynamical properties of such populations that can produce emergent or self-organised properties at the collective level. His current research deals with new forms of collective intelligence in natural and artificial systems.
Nicolas Bredeche
Nicolas Bredeche est professeur à l'Université Pierre et Marie Curie (UPMC). Il s'intéresse aux mécanismes qui permettent aux systèmes collectifs, naturels et artificiels, d'évoluer, d'apprendre et de s'adapter dans des environnements ouverts. Ses recherches sont à la croisée entre les sciences informatiques, la biologie et la robotique.
Paul Bourgine
Paul Bourgine, ancien directeur du CREA à l'École Polytechnique, est l'un des contributeurs les plus remarquables au développement de la recherche sur les systèmes complexes au niveau national et international. Il a fondé puis dirigé de 2006 à 2009, les GIS RNSC (Réseau National des Systèmes Complexes) et ISC-PIF (Institut des Systèmes Complexes, Paris-Ile-de-France) ; il a été le premier président de la société savante CSS (Complex System Society). Il est actuellement membre d'honneur du Comité de Pilotage et invité permanent du Comité de Pilotage.
Paul Bourgine
Cognitive sciences, mathematics and complex systems.
René Doursat (PhD, Habil.) is full Professor of Complex Systems and Deputy Head of the Informatics Research Centre (IRC) at the School of Computing, Mathematics and Digital Technology of Manchester Metropolitan University, UK. An alumnus of the Ecole Normale Supérieure (ENS) in Paris, he completed his PhD in 1991 and a postdoc in neural networks at the Ruhr-Universität Bochum, Germany. René Doursat has 20 years of research and teaching experience in computer science at several academic institutions in Europe and the US.
He is a former director of ISC-PIF, a Research Affiliate of the BioEmergences Lab at CNRS, Paris, and the Secretary of the International Society for Artifical Life (ISAL). He also co-founded and coordinated the European Erasmus Mundus Master's in Complex Systems Science at Ecole Polytechnique, Paris, where he was a Guest Lecturer for five years.
The main theme of his research is the computational, agent-based modeling and simulation of natural morphogenesis and, conversely, the design of bio-inspired morphogenetic engineering systems. He has published 56 full papers and chapters; co-edited 12 books, proceedings and special issues; created, chaired, and co-organized 20 workshops, conferences and summer schools; and (co)supervised the thesis and research of 22 postdocs, PhD and MSc students.
Site web : renédoursat.free.fr
Arnaud Banos

Modelling and simulation of complex spatial systems using new perspectives in geovisualisation and geosimulation