Bertrand DARLY
Maziyar PANAHI
Elisa GRANDI
PhD candidate in Economic History and History of Latin America. My research projects focus on global history, international financial history and social network analysis in historical research.
At ISC-PIF, I work as senior researcher for the D-FIH project (Données Financières Historiques). This project is developing a database which collects and organizes data on French financial markets. In particular, I supervise junior researchers in the operations of data mining and data validation in order to implement the database.
Boussaad TEKFA
Currently serving as a consultant for the D-FIH project run by the Equipex Team, I have developed a keen interest in pursuing research questions related to the financialisation of the Economy. My work falls within the scope of the "Future Investments" Project («Equipex D-FIH – Données Financières Historiques ») and consists in providing assistance and advising for creating a Database on the prices of shares quoted on the stock market.
Stefano UNGARO
Stefano Ungaro is a PhD candidate in Economics at EHESS and the Paris School of Economics. He conducts research on money and capital French markets between 1870 and 1914. He has been part of the Equipex D-FIH team since 2011.
Raphaël HEKIMIAN
PhD candidate in financial history and financial economics, my research focuses on financial crisis transmission, especially during the interwar period. At ISC-PIF, I work as a senior researcher for the D-FIH project. I supervise data entry and quality checks for the D-FIH database, using my knowledge in financial markets and in the French stock exchange archives for the XXth century. I also ensure the communication between the IT team and the research assistants working for us.
Ibnou SOUMARE
I'm interested in Game theory as applied to a conceptual model of simulation of the International Monetary System operations.
Fanny

Bilonda MBAYA
As part of the D-FIH team, I have for main tasks to assist the team in data collection and entry, verification, consistency checking and processing data anomalies for Economic and financial analysis.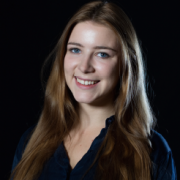 Laetitia GLASSER
After having graduated from the University of Montreal, I'm now pursuing my studies in Development Economics. I'm currently working as a consultant for the D-FIH Project "Données Financières Historiques".
Sophie MARTIN
My scientific contributions are centered on mathematical definition of concepts, design of algorithms and their implementation in the field of control theory particularly in viability theory. I have a particular interest in the mathematical formalization of concepts such as resilience and sustainable development.
Charline SMADI
I am a researcher interested in Probability Theory applied to Ecology and Evolution. I joined IRSTEA in 2015. During the year 2015, I was an academic visiting the Department of Statistics at the University of Oxford. I defended my PhD thesis in the beginning of 2015. My supervisors were Sylvie Méléard (Ecole Polytechnique) and Jean-François Delmas (Ecole des Ponts et Chaussées). I am an Ingénieur des Ponts, des Eaux et de Forêts, and a former undergraduate student of  the Ecole Polytechnique.
Research interests: branching processes, random environment, eco-evolution, varying size population models, selective sweeps, clonal interference.
Key words: #probabilities #ecology #evolution
Web: http://www.cmap.polytechnique.fr/~smadi/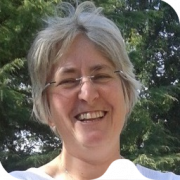 Salma MESSMOUDI
My current research activity is related to the integration of the large multi-source and multi-scale brain data. This work concerns the multimodal MRI image processing, its integration with experimental data in genetics and the large bibliographic metadata databases. This work inferred a new model that integrates different types of images in a functional model of information processing by the brain, as well as to a platform "linkrbrain.org" which allows researchers and clinicians to easily connect different types of images and extract new relation graphs.
Samuel CASTILLO
After receiving a training in Civil Engineering and majoring in Computer Science (UV), I worked 1.4 years as  an engineer on a contract basis at CNRS, and more specifically as a frontend developer in projects related to bipartite graphs visualization.
My thesis is currently focused on temporal analysis of scientific-collaboration networks, (expressed as sets of agents and keywords) from massive datasets like Web of Science, Pubmed or ISTex.
#K-PartiteGraphs #Socio-SemanticNetworks #ScienceMaps
Webpage: pksm3.droppages.com
Giulia CARRA
Giulia Carra is a former student of the École Normale Supérieure of Paris and of the University of Rome La Sapienza. She is currently pursuing her PhD at the Institute of Theoretical Physics in Saclay under the supervision of Marc Barthelemy. She focuses on data analysis and modeling of urban systems.
#statistical physics #urban systems #data analysis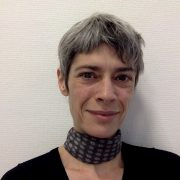 Fabienne CAZALIS
MACA is a research programme on Autistic cognition, with optimal cognition as its conceptual tool. Its main objectives are to map general cognitive and perceptive abilities of autistic individuals and to propose a taxonomy of autism that would integrate peaks of intellectual abilities. MACA is developed around three major research axes: (i) video games, (ii) Asperger Syndrome for women (iii) the uses of the OMNI (http://musaiques-asso.com/OMNI-2017/).
Key words: Experimental Psychology, Gamification, Cognition, Autism
Noé GAUMONT
Computer science researcher working on Politoscope. I study the structure of networks such as the Twitter network for the Politoscope project. The main objective is to detect communities of political activists on Twitter but also, and above all, to track their evolution through time. This allows citizens and journalists to better understand the political organization existing on Twitter. To this end, I use and create graph analysis tools.
Key words: Graph, Community Detection, Temporal Network.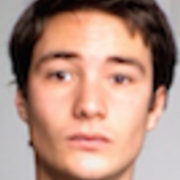 Loucas PILLAUD-VIVIEN 
Under a public policy scheme of the Corps d'Etat des IPEF, my work focuses on devising and developing a method of "sentiment analysis" that consists of a qualitative tracking as well as a linguistic processing of tweets (positive, negative, unbiased). As a primary field of application, I work on the Climate Tweetoscope in order to quantify and measure the success and dissemination of climatosceptic ideas.
Imen BEN MAHMOUD
Science Communication Intern. I'm pursuing my graduate studies in the History and Philosophy of Science (HPS). This traineeship forms part of a course of study at the University of Paris-Diderot.
Jihane BOUHAMMADA
Data Scientist and Machine Learning Intern. I'm part of the Multivac team and currently working on NLP tasks such as clustering and topic detections. I'm an engineering student majoring in Applied Mathematics and Computer Science at Polytech Paris-UPMC.
Jean-Laurent CADOREL
Interning in the Equipex D-FIH project, I am finishing my studies in London. I intend to pursue further education in financial economics.
François LAVALLÉE
Currently interning with the PERSIST team, my research project is part of the theory of viability. I work on modeling strategies to manage plant invasions. My research focuses on the Japanese Knotweed, a specie present along roadsides and that may endanger the safety of road users. The purpose of this internship is to put forward two levels of modeling: (i) a stochastic level upon arrival of new individuals or species and (ii) a deterministic level for modeling the species population when their number is significant.
Charlotte FRANÇOIS
Interning as a research assistant with the Equipex D-FIH since January 2017, I am reading English and Economic Culture at the University of Paris 3 Sorbonne Nouvelle. After graduatig this year, I intend to specialise in Development Economics.
Paul VERNHET
Interning with the Multivac team: improving and upgrading tweet clusters and studying communities' dynamics on twitter.

Magali THOMAS
Interning as a research assistant for the D-FIH project (Données Financières et Historiques), I 'm assisting the Equipex team with data collection and entry. I am an Economics student at the university Panthéon-Sorbonne Paris 1 and the Paris School of Economics. Fields of interest include public economy in general, and more precisely health economics and the economy of redistribution.
Yansane SANKOUMBA
Iman EL OMARI
Flavia CANESTRINI
David CHAVALARIAS
Permanent CNRS researcher at Paris IdF Complex System Institute and at the CAMS (Ecole des Hautes Etudes, CNRS). David Chavalarias has a background in Mathematics and Computer sciences (Ecole Normale Supérieure de Cachan & Agrégation de Mathématiques) and a PhD in Cognitive Sciences (Ecole Polytechnique) with a specialization in social systems modeling. His research concern scientometry, text mining, social dynamics reconstruction and cultural evolution modeling.
Hugues CHATÉ
Hugues Chaté is a CEA engineer, senior scientist and statistical physicist of complex systems. His research focuses on active matter, collective movement, universality and non-equilibrium criticality as well as non-linear dynamics of large chaotic systems. He is the scientific director of ISC-PIF and an associate editor of the Physical Review Letters.
Laura HERNÀNDEZ
Associate professor at Cergy Pontoise University, she is interested in the study of complexity in Physics as well as in other fields such as Ecology or the Social Sciences, with the tools and the point of view of Physics.
François

LADIEU
After defending a PhD on experiences of transport in quantum coherent insulators, François Ladieu conducted and devised many experiences in statistical physics, and more particularly in the field of glass transition. He is the research director of the SPHYNX group at CEA Saclay since 2013. http://iramis.cea.fr/spec/SPHYNX/
Matthieu LATAPY
CNRS Director of research at the Laboratoire d'Informatique de Paris 6 (LIP6), Matthieu Latapy is the head of the Complex Systems Department. He is also the research director of the Modeling of Temporal Interactions research group (MIT) at ISCC. He focuses on the methodology underlying the study of all sorts of large networks: social, technological, biological networks, etc. He is also an expert in the study of interactions by integrating both their structural and temporal nature; as in the case of phone calls, data exchange, contact between individuals, or even financial transactions.
Christophe LAVELLE
Christophe Lavelle is a biophysicist, researcher at CNRS and co-director of GDR 3536 (Architecture et Dynamique Nucléaires). His research focuses on two research areas: genome organisation and expression on the one hand and science and culinary art on the other hand. He teaches and lectures at a certain number of higher institutions, addressing experts as well as the general public (universités Paris VI/VII, Cergy-Pontoise, Lyon, Lille, Toulouse, école Le Cordon Bleu). He is editor in chief of the Frontiers in Life Science journal.
Jean-Pierre NADAL
Director of research at CNRS and director of studies at EHESS, Jean-Pierre Nadal is a member of the Statistical Physics Laboratory at ENS (LPS, UMR8550 CNRS-ENS-UPMC-Univ. Paris Diderot) and of the Center for Analysis and Mathematics applied to the Social Sciences at EHESS (CAMS, UMR8557 CNRS-EHESS). His research interests are computational neurosciences and complex systems in economic and social sciences. He lectures for the master's programme in cognitive sciences (Cogmaster, ENS-EHESS-Paris Descartes), and for the master's programme Maths Vision Apprentissage (MVA, ENS de Cachan).
Khashayar PAKDAMAN
Research Director of Modeling in Integrative Biology Research Group at the Jacques Monod Institute, Khashayar Pakdaman is interested in biological systems through an interdisciplinary perspective that is deeply anchored in interactions between mathematics, computing and biology. He is also responsible of the "Complex Systems" Erasmus Mundus Master's Degree at the Ecole Polytechnique.
Nathalie PERROT
Nathalie Perrot is Director of Research at INRA where she supervises the Malices Team (modeling complex biological and food systems)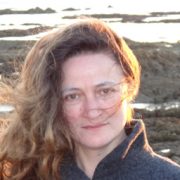 Nadine PEYRIÉRAS
Nadine works on phenomenological and theoretical reconstruction of premature embryogenesis of Deuterostome animal models. This integrative approach of morphogenesis and the cellular differenciation underlying the development of the organism is grounded in a quantitative analysis method based on the automated treatment of multimodal and multi-scale imagery in vivo and in toto. These strategies are available on the BioEmergences Platform.
Véronique THOMAS-VASLIN
Véronique THOMAS-VASLIN is an immunologist, a CNRS researcher and the head of the network réseau ImmunoComplexiT. Throughout an approach based on integrative immunology, her research focuses on modeling multi-scale dynamics of the immune system, differenciation and lymphocytes selection.
Annick VIGNES
Annick Vigne is a senior lecturer in Economics at the University Panthéon-Assas. Her work focuses on model-based markets, multi-agent modeling and the economy of internet and networks.
Vittoria COLIZZA
Vittoria Colizza is senior researcher at UMPC INSERM; she leads the EPIcx lab working on characterization and modeling of the spread of emerging infectious diseases by integrating methods of complex systems with statistical physics approaches, computational sciences, geographic information systems, and mathematical epidemiology.
Lena SANDERS
Lena Sanders is a geographer and Director of Research at CNRS. She holds a double degree in Statistics (Institut de Statistiques des Universités de Paris – ISUP) and in Geography (Université Paris VII). Her research focuses on the urban system dynamics and the recomposition of the metropolitan space, building on methods of spatial analysis and the theoretical apparatus of complex systems modeling.
Jose HALLOY
José Halloy is Professor of Physics at Université Paris Diderot. His research pertains to the transition from individual capabilities to collective behaviours at different level of living and artificial systems as population of cells, organisms, robots or collections of networked machines. The aim is to understand the design principles and the dynamical properties of such populations that can produce emergent or self-organised properties at the collective level. His current research deals with new forms of collective intelligence in natural and artificial systems.
Nicolas BREDECHE
Nicolas Bredeche is a Professor at Pierre et Marie Curie University (UPMC). He is interested in the mechanisms that allow collective systems, natural and artificial alike, to learn and to adapt in open environments. His research are at the crossroad between computing, biology and robotics.
Paul BOURGINE
Paul Bourgine is the honorary director of RNSC, the French National Network of Complex Systems, former director of the CREA laboratory at Ecole Polytechnique, and founder of the Complex Systems Institute, Paris. He is also a co-founder of the CECOIA conferences in economics and artificial intelligence (1986), the ECAL conferences in artificial life (1990), the ECCE conferences in cognitive economics (2004) and the ECCS conferences in complex systems science (2005).
Paul BOURGINE
Fields of expertise: cognitive sciences, mathematics and complex systems.
René DOURSAT
René Doursat (PhD, Habil.) is full Professor of Complex Systems and Deputy Head of the Informatics Research Centre (IRC) at the School of Computing, Mathematics and Digital Technology of Manchester Metropolitan University, UK. An alumnus of the Ecole Normale Supérieure (ENS) in Paris, he completed his PhD in 1991 and a postdoc in neural networks at the Ruhr-Universität Bochum, Germany. René Doursat has 20 years of research and teaching experience in computer science at several academic institutions in Europe and the US.
He is a former director of ISC-PIF, a Research Affiliate of the BioEmergences Lab at CNRS, Paris, and the Secretary of the International Society for Artifical Life (ISAL). He also co-founded and coordinated the European Erasmus Mundus Master's in Complex Systems Science at Ecole Polytechnique, Paris, where he was a Guest Lecturer for five years.
The main theme of his research is the computational, agent-based modeling and simulation of natural morphogenesis and, conversely, the design of bio-inspired morphogenetic engineering systems. He has published 56 full papers and chapters; co-edited 12 books, proceedings and special issues; created, chaired, and co-organized 20 workshops, conferences and summer schools; and (co)supervised the thesis and research of 22 postdocs, PhD and MSc students.
Site web : renédoursat.free.fr
Arnaud BANOS



Modeling and simulation of complex spatial systems using new perspectives in geovisualisation and geosimulation.