The Complex Systems Institute of Paris Île-de-France employs researchers and engineers, and welcome people and innovative projects from partners' laboratories, fostering interdisciplinary and cross fertilization among projects.
Elisa Grandi
PhD candidate in economic history and history of Latin America. My researches focus on global history, international financial history and social network analysis in historical research.
At ISC, I work as senior researcher in DFIH project (Données Financières Historiques). This project is developing a database which collects and organizes data on French financial markets. In particular, I supervise junior researchers in the operations of data mining and data validation in order to implement the database.
Boussaad Tekfa
Je m'intéresse aux problématiques liées à la financiarisation de l'économie. Je suis consultant "Equipement D-FIH" pour la création d'une base de donnée sur le prix des actions cotées en bourse, dans le cadre du projet Investissements d'Avenir : «  Equipex D-FIH – Données Financières Historiques ».
Sophie Martin
My scientific contributions deal with mathematical definition of concepts, design of algorithms and their implementation in the field of control theory particularly in viability theory. I have a particular interest in the mathematical formalization of concepts such as resilience and sustainable development.
Charline Smadi
#probabilities #ecology #evolution
I am a researcher interested in Probability Theory applied to Ecology and Evolution. I joined IRSTEA in 2015. During the year 2015, I was an academic visiting in the Department of Statistics in the University of Oxford. I defended my Ph.D. thesis in the beginning of 2015. My advisors were Sylvie Méléard (Ecole Polytechnique) and Jean-François Delmas (Ecole des Ponts et Chaussées). 
I am an Ingénieur des Ponts, des Eaux et de Forêts, and a former undergraduate student of Ecole Polytechnique.
Research interests: branching processes, random environment, eco-evolution, varying size population models, selective sweeps, clonal interference.
Web: http://www.cmap.polytechnique.fr/~smadi/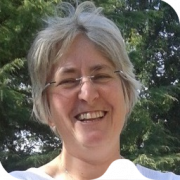 Samuel Castillo
#k-partite graphs #socio-semantic networks #science maps
Original formation in Civil Engineering Informatics (UV), I worked 1.4 years as "ingénieur contractuel" @CNRS as frontend developer in projects related with bipartite graphs visualization.
Now my thesis is focused in temporal analysis of scientific-collaboration networks, (expressed as sets of agents and keywords) from massive datasets like Web of Science, Pubmed or ISTex.
Webpage: pksm3.droppages.com
Giulia Carra
#statistical physics #urban systems #data analysis
Giulia Carra is a former student of the École Normale Supérieure of Paris and of the University of Rome La Sapienza. She is currently pursuing her PhD at the Institute of Theoretical Physics in Saclay under the supervision of Marc Barthelemy. She focuses on data analysis and modeling of urban systems.
Noé Gaumont
Après avoir soutenu ma thèse portant sur la détection de communautés dans les graphes et l'extension des graphes pour inclure le temps, j'applique maintenant mes connaissances en étudiant le réseau twitter et en particuliers comment le réseau s'organise autour des personnes politiques.